RENT VS. BUY
Submitted by Martin C. Sears PC
You might be thinking about your New Year's Resolutions. If one of them might be to save up for a house… we can help you with your pros and cons list.
To start, it helps to think about the long-term benefit.
"When renting or owning a home, there are costs involved. Owning a home usually has higher up front costs. While renting may be cheaper in the short term, buying may be the better option for the long haul," explains Fairway Independent Mortgage's Allen Turner.
PROS AND CONS OF BUYING A HOME NOW
Real estate doesn't stop. While inventory is down and rates are higher, there are a lot of reasons why buying now is good timing.
Seller Paid Closing Cost
Seller Paid Rate
Seller Paid Repairs
Seller Paid Improvements
Price Negotiation – Pay less than asking price
Appraisal Negotiation – No need to waive appraisal
Inspection Negotiation – No need to waive inspection
Contingency Contracts
OWNING VS. RENTING
Reluctant to make the plunge? Let's take a look into the crystal ball.
If you had the choice to purchase a $400,000 home or rent at a starting cost around $2,500 a month, (at an annual 6% increase), you'd have a net gain of buying a home of more than $170,00 at year 9.
Another example; You would break even on your investment in less than 3 years if you purchase a $475,000 home vs. renting it. In fact, if you sold that same home in 2 years and 10 months from now, you'd have a net at close of $70,925.
ARIZONA HOUSING DEMAND
Trends on Redfin show more homes had price drops and sold below list price in 2022 vs. 2021.
And that is where your bargaining power begins.
Don't go it alone. Find a Realtor® with experience and ask for a market analysis to start your house hunting journey.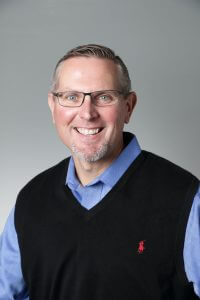 About the Author
Martin C. Sears is the West USA Realty – Estrella Branch Owner & Officer Manager.
---
Contact Martin Sears for your FREE market analysis.
🏡 The Sears Group – #WestUSARealty
📲 623-853-3380 | Team Line: 623-810-4524
📧 [email protected]
📍Goodyear, Arizona – Located in Estrella's Elliot Market near the gas station and Taste of Italy Restaurant.