BUY NOW OR WAIT IT OUT?
Submitted by Martin C. Sears PC
If a recession hit, would you have to sell your home? Downsize? Rent?
Questions are swirling about when a "housing bubble" might burst. Oddly enough, most potential homebuyers want it to happen. Why?
ConsumerAffairs recently polled prospective homeowners timing entry into the housing market.
"Gen Z was the generation most likely to want a housing crash (84%) or correction (86%) so they could buy a home. Despite their hopes for a cooler market, Gen Zers have the least saved for a home: $15,601, on average. Their smaller savings might be due to their age (they've had less time to save) or the drastic rent increases many have faced in the U.S. recently," according to the 2022 Consumer Affairs Survey.
Those who already own homes, especially Boomers, feel they'd still owe more on their home than its worth. Roughly 80% would downsize or go back to renting.
NOW VS. 2008
Home prices have skyrocketed in the last 2 years.
Fortune Magazine notes, "It's not just about how expensive housing became—it's how fast it got there. It only took 24 months for U.S. home prices to soar a staggering 37%. For comparison, the biggest two-year spike leading into the 2008 housing crash was 29%."
In contrast to 2008, 12 million MORE households want to own homes, says personal finance guru Dave Ramsey. Millennials are at the prime time of their lives to now buy. "We still have too many buyers chasing too few houses. So for the next five years, we will continue to see house prices INCREASE, certainly not crash."
Is "unaffordability" at a "crisis stage"?
"Demand is stepping back in the face of affordability challenges [and] inventory is rising but not skyrocketing; what our model says is prices may dip seasonally for the remainder of the year, then have a seasonal bounce back in the spring [of 2023]," says Jeff Tucker, senior economist of economic research at Zillow.
DON'T PANIC!
Martin Sears notes, "Despite all this seemingly "bad news", there's still a housing shortage! House prices won't tumble when the demand for homes exceeds the supply. Your best bet is to consult with a licensed REALTOR® who can provide you a market analysis and help answer your questions about what you can realistically afford."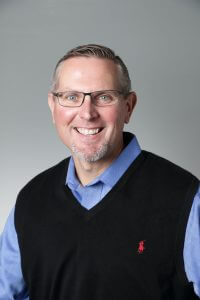 ABOUT THE AUTHOR – MARTIN SEARS | REALTOR®
Martin C. Sears is the West USA Realty – Estrella Branch Owner & Officer Manager. The Sears Group is located in Elliot Market near the Estrella gas station and Taste of Italy restaurant.